Ronald Rietveld - On the road with RAAAF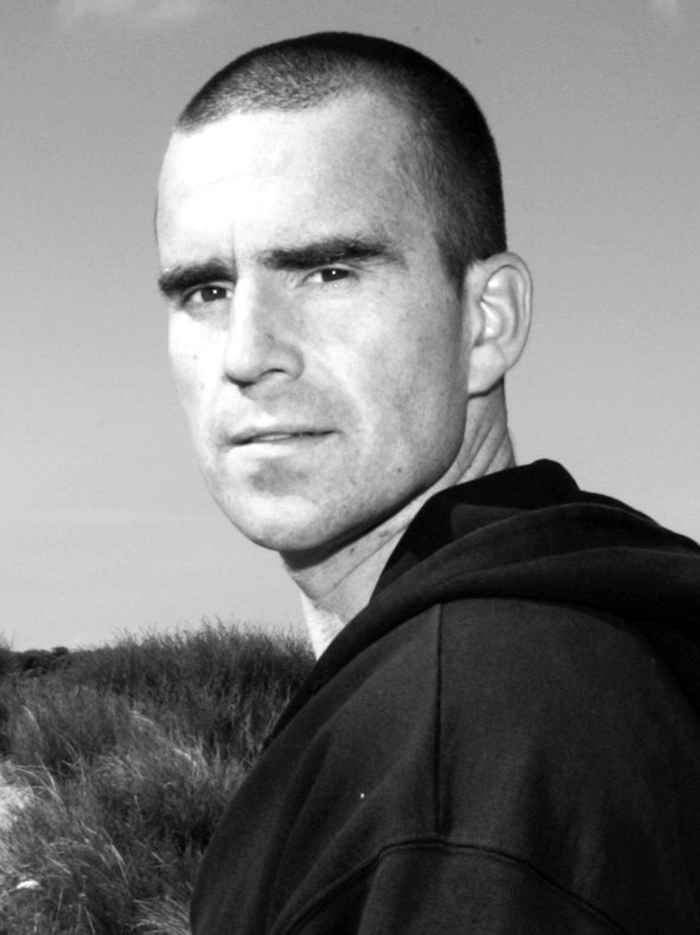 About Ronald Rietveld
Ronald Rietveld is co-founder of RAAAF and will be artist-in-residence at the UvA's Institute for Advanced Studies (IAS) in the academic year 2022-2023. During his fellowship Ronald will do free artistic research in order to understand complex societal issues in public space and landscape.
Ronald Rietveld (1972, Gorinchem, NL) graduated in 2004 cum laude at the Amsterdam Academy of Arts. His working period during Prix de Rome 2006 at the Rijksakademie of Visual Arts in Amsterdam was the early beginning of RAAAF. After winning the golden medal he founded the multidisciplinary studio together with his brother and Socrates Professor in Philosophy Erik Rietveld.
Ronald & Erik work at the intersection of visual art, experimental architecture and the philosophy of embodied cognition. "We make seemingly impossible site-specific interventions in the living environment based on an urge to explore and reflect on what is possible in contemporary life." Through multidisciplinary research with scientists and craftsmen, RAAAF's real-life thinking models link local qualities with the larger societal context.
Their spatial interventions cut through past and present in search of new meaning in the future. These interventions invite reflection and question practices, conventions and habits that people typically take for granted. Many of RAAAF's works articulate emptiness, and create space for reflection by taking things away. In a world full of stuff and images, a "poetry of emptiness" is crucial.
A striking example of this is the cut-through monument 'Bunker 599', which unorthodoxly questions the Dutch and UNESCO policies on cultural heritage. Another example is the installation 'Vacant NL', the Dutch contribution to the Venice Biennale 2010, in which the potential of 10.000 governmentally-owned vacant buildings was shown.
Their work has been published world-wide and exhibited at leading contemporary art- and architecture biennales such as those of São Paulo, Istanbul, Chicago and Venice. Musea that have shown their work include Garage Museum of Contemporary Art Moscow, National Museum Oslo, Museum Boijmans Van Beuningen, Centraal Museum Utrecht, Kunsthal Rotterdam, and Stedelijk Museum of Modern Art Amsterdam.
With RAAAF Rietveld has won several awards, including the Prix de Rome 2006 and the European Prize of Architecture 2017 (Philippe Rotthier). He was awarded the the Project Grant for Artists in 2014 and a Stipend for Established Artists 2016 by Mondriaan Fund for Visual Arts. In 2013 he earned the title of New Radical. Currently RAAAF is nominated for he Amsterdam Art Prize 2022. The various juries emphasize the ability of Ronald and Erik to cross and stretch the disciplinary borders of visual art, architecture and philosophy.
Ronald and Erik have been giving over a few hundred lectures at art academies, universities and professional symposia worldwide. They are members of the Society of the Arts at the Royal Netherlands Academy of Arts and Sciences (KNAW).