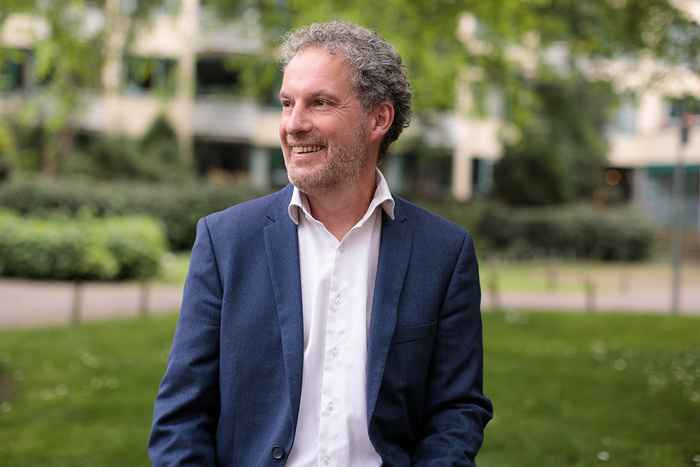 Welcome!
Our societies face major challenges, for instance with regard to climate change, health, food systems, international security, migration, financial stability and social justice. These challenges are fighting for priority, they intersect and can intensify each other.
The IAS is a community and an incubator where we focus on such complex problems, with researchers from inside and outside the University of Amsterdam. Complex problems imply not only scientific and ethical uncertainties that are up for debate, but fundamental discussions about which method and moral framework to adopt.
The mission of the Institute for Advanced Study of the University of Amsterdam is to advance cutting-edge interdisciplinary research that addresses complex scientific and societal challenges. Complexity science, combined with other approaches, offers novel conceptualizations and methods to understand these issues and to challenge existing paradigms.
At the IAS we work on various topics, within three broad areas: Dynamic Social Systems, Coupled Human and Natural Systems and Health Systems Complexity. This thematic approach allows for collaborations and innovations between different disciplines. We also explore methodological questions that concern all areas of research in our Foundations and Methods program. And the IAS contributes to policymaking by collaborating with governmental institutes and investigating the Governance of Complexity.
We aim to be innovative not only in scientific research into complexity, but also in its social, ethical and political aspects.
Huub Dijstelbloem
Director, Institute for Advanced Study
About Huub Dijstelbloem
Dijstelbloem has been professor at the Faculty of Humanities of the University of Amsterdam since 2014. In addition, since 2009, he has been a senior researcher and project coordinator at the Dutch Scientific Council for Government Policy (WRR). He previously worked as a programme coordinator at the Rathenau Institute. Dijstelbloem is one of the initiators of the Platform for the Ethics and Politics of Technology and co-founder of Science in Transition. He is also a member of the KNAW advisory committee on Roots and Prevention of Inappropriate Behaviour in Academia. Dijstelbloem will combine the directorship of the IAS with his position as Professor of Philosophy of Science, Technology and Politics in the Philosophy department.
In his research and teaching, Dijstelbloem brings together philosophy of science, philosophy of technology and political philosophy. He studied Philosophy and Science and Technology Studies at the UvA and also studied at the Center de Sociologie de l'Innovation at the École Nationale Supérieure des Mines de Paris. He has previously been affiliated with the University of California San Diego and Eduardo Mondlane University in Maputo, Mozambique. Dijstelbloem has published numerous books and articles, including on international security, border control technology, variations in European cooperation, food policy, scientific authority and vigilance in democracy. He has also contributed to various WRR reports and Rathenau publications. His most recent book is the monograph Borders as Infrastructure: The Technopolitics of Border Control (MIT Press, 2021).